How It Works
It is free and easy to sign up on the Block Funds Investor Portal. Once you are registered, you will have access to carefully sourced investment opportunities in commercial real estate assets that were once available only to select individual and institutional investors.
Each opportunity we present will be accompanied by extensive disclosure materials outlining the details necessary to make an informed decision. Once a decision is made, the subscription agreement can be securely executed through our site. We are also available to address your questions via email or phone.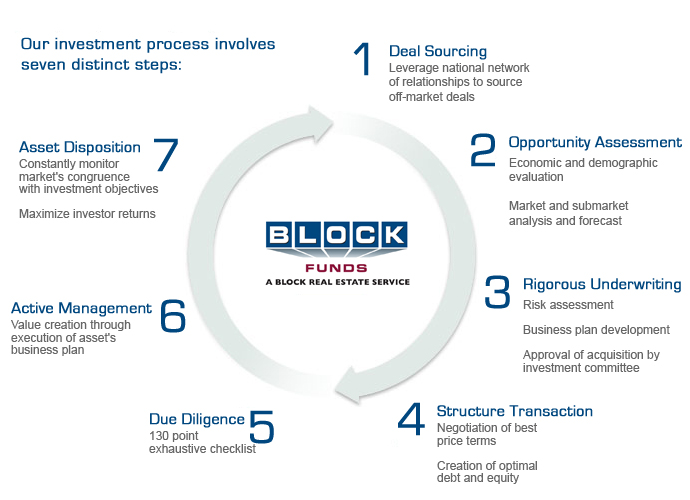 How It Can Work For You
Through our platform, you are investing alongside Block Funds principals and their institutional partners, without an intermediary, ensuring properly aligned interests, more efficient economics and enhanced returns.
Block Funds allows you to control and follow your investments online. We make it easy to invest in institutional-quality assets, receive cash distributions and benefit from capital appreciation. For your peace-of-mind, our heavily encrypted and highly convenient electronic system makes investing with us as simple as going online.
---
Testimonials From Our Investors
TODO://put the testimonials in here