About Us
Block Funds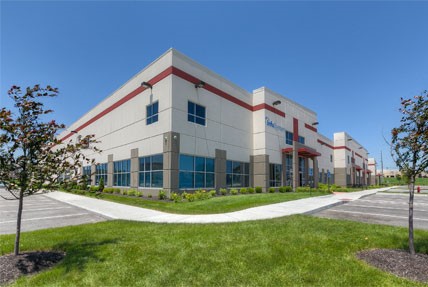 Block Funds
is a leading real estate private equity firm that specializes in the creation and preservation of generational wealth and passive income for our investors through commercial real estate partnership opportunities. Block Funds' online Investor Portal delivers a transparent and efficient way to make allocations and monitor interests in institutional quality commercial properties from virtually anywhere. Partnership reduces required investment amounts, unlocking ownership opportunities that were once unattainable for many private investors. Accredited investors seeking current income, capital preservation, and appreciation can earn high, stable cash yields and competitive risk-adjusted returns. Commercial real estate investments exhibit lower correlation to other asset classes, lower volatility as compared to public markets and provide for passive income streams by way of distributions. Diversification is achieved through property type (office, multi-family, industrial, retail, medical office), risk level and geographical location across the United States. Our investors are provided access to the same acquisition, development, management, and leasing experience as institutional investors. Accredited investors should visit
www.BlockFunds.com
to register and view our current investment offerings.
Block Funds allows accredited investors seeking income, capital preservation and appreciation an opportunity to earn high, stable cash yields and competitive risk-adjusted returns with low correlations to other asset classes through investment in institutional-quality commercial real estate. Our funds provide investors with the same acquisition, development, management and leasing experience that institutional investors receive, as well as diversification over multiple properties in multiple markets across the United States.
Block Funds is a division of Block Real Estate Services, LLC.
Block Real Estate Services, LLC
Block Real Estate Services, LLC (BRES) is a full-service commercial real estate company managing over 45 million square feet of retail, office, industrial property and over 10,000 units of multifamily property for equity partnerships and third-party owners. BRES's portfolio of services continues its role as the most comprehensive commercial real estate firm in Kansas City by providing and specializing in: real estate brokerage services, tenant representation, investment services, asset and property management, economic incentives consultation, financial services, construction and development services, and the Block Funds.
We understand there is no single approach to handling every real estate transaction; each has its own goals, its own challenges. Our team has been assembled with the creativity and variety of experience to meet any and all demands of our clients. It is this fundamental business strategy that has allowed us to prosper and diversify into a multi-dimensional firm.
We continue to grow by better serving our existing clients and expanding our real estate operations into other surrounding communities. BRES is headquartered in the heart of Kansas City's Country Club Plaza district with a regional office in St. Louis. BRES also has management offices in properties located in Overland Park and Lenexa, Kansas; Riverside and St. Louis, Missouri as well as operation offices in several of our office portfolio properties. Our principals and their partnerships have leased, bought, sold and managed properties in over 253 cities across 40 states.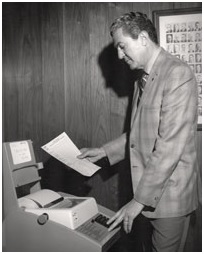 Allen Block Circa 1969
Block Funds was founded in July 2004, but the roots of this premier private equity fund sponsor go back over seven decades to 1940 when Allen J. Block began his career in real estate. In the 1970s, Allen's sons, Stephen, Kenneth and Michael, all joined their father in the family business, which grew into a regional, full-service commercial real estate brokerage company. In 2009 the brothers established Block Real Estate Services, LLC (BRES) in order to further the company's mission and to carry on their father's legacy.

Today BRES remains a successful, independent, family-run business that values accountability, long-term commitment and the relentless pursuit of excellence. BRES recently completed a record fiscal year with total sales and leasing transactions in excess of $1.3 billion. BRES' management portfolio reached 45 million of commercial square feet and over 10,000 multifamily units. Block Construction Services, a subsidiary of BRES, completed renovation and redevelopment projects this fiscal year exceeding $246 million. BRES tallied $341 million in investment sales and with Block Funds, raised over $103 million in equity funds for syndication of new acquisitions and development projects.

Bolstered by BRES' core values and solid foundation of commercial real estate expertise, Block Funds is writing its own distinct success story. That story began in 2004 as demand for investment real estate surged. In response to this rising demand, the Block family leveraged its decades of commercial real estate knowledge to create Block Funds. The idea was to partner with individual investors to build a portfolio of institutional-quality office, industrial and retail commercial real estate.

The emerging success story that is Block Funds is a testament to its roots in BRES' enduring tradition of commitment to core values, strong client relationships, and progressive but responsible investments.
At Block Funds, our investment philosophy is driven by adherence to market fundamentals. The Block Funds team is dedicated to sound market research, detail-oriented asset management, and relationship-driven real estate. Adherence to these and other fundamentals helps our professionals to find and acquire compelling commercial real estate investments in our target markets and to manage those investments in a manner that mitigates risk while maximizing returns for our investors.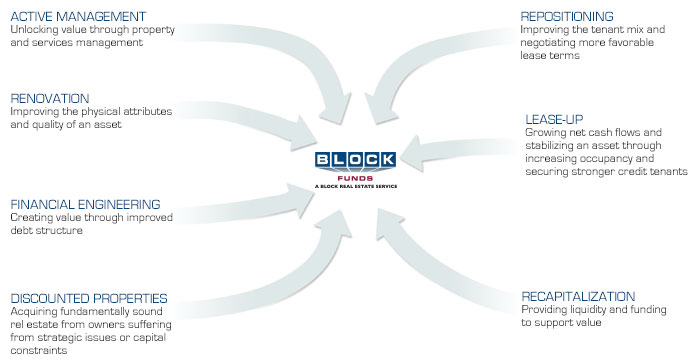 Our dedication to steady, disciplined market research helps us find institutional quality commercial real estate investments with unrealized value at the right time. At Block Funds an acquisitions professional is assigned to each target market. This enables our acquisitions professionals to develop an in-depth understanding of opportunities presented by each target market and to create an investment strategy to take advantage of pricing and operating inefficiencies within each target market and among available property types. We pride ourselves on being the most knowledgeable, responsive real estate team in the market.

Block Funds professionals are also experts at providing world-class asset management. We do our homework by learning everything there is to know about the properties we acquire and ignore no detail in the strategic management of these assets for our investors. Active market research and active asset management are fundamental to building wealth for our investors and we take both very seriously. At Block Funds, we build for our investors a diversified portfolio that weathers changing markets and provides stable returns with low correlation to the performance of the stock and bond markets.

Our dedication to relationship-driven real estate perhaps says the most about who we are. Block Funds professionals pursue and maintain long-term relationships with key people in commercial real estate like brokers, sellers, developers, and financial partners. Building and nurturing these relationships helps us stay on top of changing trends in our target markets. More importantly, though, these relationships help us find unlisted, off-market acquisition opportunities at discounted prices.

The commitment by Block Funds to relationship driven real estate also extends to our clients. We value the relationships with our investors who rely on us as faithful stewards of their wealth. Our clients trust us to provide strong, stable returns on their investments and we deliver. In a world economic climate beset by increased volatility, the strength of Block Funds as a stable steward of our client's wealth remains an essential component of who we are.

By focusing on real estate fundamentals, Block Funds invests in properties that meet our objectives of capital preservation, current income and long-term capital appreciation. Our investors earn a return on their investment through monthly income distributions, equity achieved through loan principal paydown, and through realizing appreciation in the value of fund properties at the sale of such properties. Block Funds long-term, fundamental value-based approach to investing delivers superior risk-adjusted returns across changing real estate market cycles and shifts in the global economy.

Block Funds team of professionals has the experience and expertise to locate excellent investment opportunities with attractive stabilized cash flows and outstanding potential at a substantial discount to replacement value, in all types of market cycles. Block Funds establishes a business plan for each asset, identifying strategies to optimize income and positioning each asset to maximize investor return at exit. By taking advantage of pricing and operating inefficiencies inherent in commercial real estate, Block Funds creates value through leveraging our experience and expertise.
Kansas City Business Journal
#1 Commercial real estate property manager—managing over 45 million gross leasable square feet—managing industrial, office, and retail
#1 Most active commercial real estate firm with 895 transactions
#2 Largest commercial real estate firm with volume of $1.22 billion
#2 Commercial real estate company with 69 real estate agents
#9 Top Area Multitenant Industrial Facility (Pine Ridge Business Park—2,649,076 square feet)
#15 Top Area Multitenant Industrial Facility (Lenexa Logistics Centre—1,712,724 square feet)
#17 Top Area Multitenant Office Building (Financial Plaza—292,000 total leasable square feet)
#18 Top Area Multitenant Office Building (Commerce Plaza I & II—282,000 leasable square feet)
#20 Top Area Multitenant Industrial Facility (Riverside Industrial & Distribution Center—1,337,561 square feet)
#22 Top Area Multitenant Industrial Facility (Paseo Industrial Park—926,000 square feet)
#23 Top Area Multitenant Industrial Facility (College Crossing Business Park—820,140 square feet)
#24 Top Area Multitenant Office Building (Pinnacle Corporate Centre I—73,393 leasable square feet)
#25 Top Area Multitenant Office Building (Four Pine Ridge Plaza—68,773 leasable square feet)
St. Louis Business Journal
#19 Largest commercial real estate firm, based on number of local active licensed agents (Block Hawley)
#23 Largest commercial real estate firm, based on number of total local staff (Block Hawley) NATIONAL REAL ESTATE INVESTOR
National Real Estate Investor
Ranked 23rd for total office space developed or under construction of 600,000 square feet
Commercial Property Executive - National Ranking
Ranked 13th top national property manager
Ranked 28th top national commercial development firm
Ranked 39th top national multifamily owners
Midwest Real Estate News
Ranked 5th in top owners in the Midwest
Ranked 10th in top property management in the Midwest
Ranked 7th in top developers in the Midwest
Ranked 7th in top brokers in the Midwest INGRAM'S
#1 Top area commercial real estate company for $890 million gross sales
#1 Top area commercial real estate company for square footage managed/sold/leased
Best Commercial Real-Estate Firm - Gold Award COSTAR GROUP, INC.
#2 Top area leasing firms
#3 Top area sales firms
Power Broker Award Winner
Award Winning Developments
2021 - 46 Penn Centre, Kansas City, Missouri - Capstone Award Winner - Kansas City Business Journal
2019 - 531 Grand, Kansas City, Missouri - Capstone Award Winner - Kansas City Business Journal
2019 - The Grand, Kansas City, Missouri - Best Adaptive Re-Use, Excellent Award - Historic Kansas City
2019 - The Grand, Kansas City, Missouri - Capstone Award Winner - Kansas City Business Journal
2018 - The Equitable, Des Moines, Iowa - William J. Wagner Award - State Historic Preservation Office
2018 - Lenexa Logistics Centre Building 7, Lenexa, Kansas - Capstone Award Winner - Kansas City Business Journal
2017 - The Royale at CityPlace, Overland Park, Kansas - Capstone Award Winner - Kansas City Business Journal
2017 - Lenexa Logistics Centre North Building 1, Lenexa, Kansas - Capstone Award Winner - Kansas City Business Journal
2015 - Lenexa Logistics Centre Building 4, Lenexa, Kansas - Capstone Award Winner - Kansas City Business Journal
2014 - Nall Corporate Centre I, Overland Park, Kansas - Capstone Award Winner - Kansas City Business Journal
In addition, BRES professionals have been playing an active role in professional organizations on a local, regional, and national level. In addition to professional and industry-related organizations, BRES staff and professionals are active in all parts of the community, both professionally and personally. BRES employees contribute time and resources to numerous chambers of commerce, economic development, local government, social services, community involvement, arts and culture, health, education and youth enrichment organizations. The BRES team has been providing leadership in the real estate industry for more than 70 years. Below is a selection of industry-related organizations and business affiliations in which BRES is active:
American Concrete Institute (ACI)
Building Owners and Managers Association (BOMA)
Certified Commercial Investment Member (CCIM)
Design Build Institute of America (DBIA)
Institute of Real Estate Management (IREM)
International Council of Shopping Centers (ICSC)
Kansas Association of REALTORS®
Kansas City Area Development Council (KCADC)
Kansas City Commercial Real Estate Women (KC Crew)
Kansas City Regional Association of REALTORS® (KCRAR)
KC SmartPort
Missouri Association of REALTORS®
Missouri Growth Association (MGA)
NAIOP Commercial Real Estate Development Association (NAIOP)
National Association of REALTORS® (NAR)
Society of Industrial and Office REALTORS® (SIOR)
Urban Land Institute (ULI)
US Green Building Council (USGBC)
BRES emphasizes continuing development through professional organizations and continuing education. BRES and its professionals hold the following designations:
Accredited Management Organization (AMO)
The Principals of Block Funds have over 200 combined years of experience in real estate and have been involved in investment transactions totaling over $5.3 billion. We have developed an expertise in sourcing, structuring, developing and managing superior commercial real estate investments.
As part of a fully integrated commercial real estate and private equity institution, Block Funds investment professionals are knowledgeable in all aspects of commercial real estate including development, construction management, commercial brokerage, asset management, investments, corporate real estate services and strategic support. Our multi-disciplinary experience and expertise allows Block Funds to identify and unlock value in commercial real estate that would not otherwise be recognized.
---
Principals
---
KENNETH G. BLOCK, SIOR, CCIM
Managing Principal

Kenneth G. Block is the managing principal of Block Real Estate Services, LLC. He entered the real estate field in 1975 and specializes in investment sales and development of industrial, office, and business park properties. To date, he has been involved in the development of over 340 buildings with a total value in excess of $4.8 billion. Over his career, he has been involved in more than $5.3 billion of property sales and dispositions in all asset classes.
Ken is thoroughly knowledgeable in all aspects of real estate brokerage, development, construction, financing, syndication, leasing and marketing. Ken is an active industrial member of SIOR and a member of CCIM. He currently serves on the editorial advisory board of Midwest Real Estate News.
---
Leadership
---
MICHAEL R. BLOCK, CPM
Executive Vice President

Michael R. Block is an Executive Vice President with Block Real Estate Services (BRES) and has been with BRES since 1979. He is a member of the Kansas City Regional Association of Realtors (KCRAR) and has been in its Multi-Million Dollar Club for many years. Michael received lifetime membership in the Missouri Association of Realtors' Million Dollar Club in 1986. In addition to being an active member of the local, state and national realtor associations, he also belongs to the local chapters of IREM and CCIM.
Michael participates in a number of community and civic organizations including the Bacchus Foundation, the Avidus Foundation, the Kansas City Jazz Festival, the Kansas City Chiefs Red Coaters, and the Helzberg Leadership Fellows.
---
AARON M. MESMER, CCIM
Executive Vice President, Chief Investment Officer
816.412.5858 | amesmer@blockfunds.com
Property Specialty: Multifamily and Industrial
Aaron M. Mesmer joined Block Real Estate Services in 2005 as an investment sales specialist focused on achieving maximum returns for his clients through the acquisition or disposition of real estate assets.
Since joining Block, Aaron has been involved in real estate transactions valued at more than $1.3 billion. Aaron has also been involved in multiple developments encompassing more than 575 acres with planned development including 3,100,000 square feet of industrial space, 1,200,000 square feet of office space and 4,100 units of multifamily and senior housing development.
---
GRANT O. REVES, CCIM
Director of Acquisitions
816.412.5879 | greves@blockfunds.com
Property Specialty: Multifamily and Industrial
Grant Reves joined Block Real Estate Services, LLC in February 2007 as an investment real estate specialist focused on multifamily acquisitions. As a member of Block's Investment Services Group, Grant's responsibilities on behalf of clients include the review and analysis of potential acquisitions, due diligence, transaction valuation and execution, and detailed financial modeling. Since 2002, Grant has been involved in transactions totaling more than $2 billion.
---
JASON CHARCUT
President, Block Multifamily Group
816.878.6317 | jcharcut@blockmultifamily.com
Jason Charcut joined Block Real Estate Services in 2018 as the Asset Manager of Multifamily Investments. He is responsible for the execution of the strategic business plans for each owned property with a focus of achieving cash flow yields, occupancy, and the overall performance of the assets. Jason possesses a wide knowledge base of management and operational experience in student, rehab, mid-rise, high-rise, garden and townhome communities. He has developed and executed numerous efficiency programs to improve profitability and accountability within the organizations he has worked, which has led to a consistent track record of increasing the value of assets under his leadership. Jason is a graduate of The University of Kansas with a Bachelor of Science degree in Strategic Communications. He has also received professional designations through the National Apartment Association including Certified Apartment Manager (CAM), and Certified Apartment Property Supervisor (CAPS).
---
SCOTT M. CORDES
Executive Vice President / COO

Scott M. Cordes is Block Real Estate Services, LLC (BRES) Executive Vice President and Chief Operating Officer. He rejoined BRES in 2020 having held an industrial brokerage position with the firm from 2004-2013. His responsibilities include development, implementation, and oversight of corporate strategy for BRES Kansas City, Block Hawley (BRES St. Louis affiliate), Block Multifamily Group, Block Maintenance Solutions, and other company subsidiaries. In addition to his corporate responsibilities, Scott oversees a team of over 20 directors/managers and support staff responsible for delivery of asset and property management services for a portfolio exceeding 45 million square feet of office, industrial, medical, multifamily and retail space across the country. He also provides leadership to BRES' operating departments which include marketing, administrative, investment, brokerage, and insurance services.
---
Investor Relations
---
ERIN EYTCHESON
Investor Relations Coordinator
816.410.9589 | eeytcheson@blockfunds.com
Erin Eytcheson joined Block Real Estate Services in August of 2007 as the administrative assistant to the Block Funds investment team. In May of 2016 she was promoted to investor relations coordinator. In this capacity, Erin corresponds directly with investors regarding purchases of ownership units in equity investment offerings. She also manages the Block Funds Investor Portal, where accredited investors can register, verify their accredited status, and make direct investments in commercial real estate assets online.
Prior to joining Block, Erin worked at Kansas State University as the mediated education coordinator in the division of continuing education. She graduated from K-State in 2000 with a bachelor's degree in animal science and industry.
---